Event details page for section 'events'
2023 Historic GP Event
Date
21 January 2023 - 22 January 2023
Venue
Bruce McLaren Motorsport Park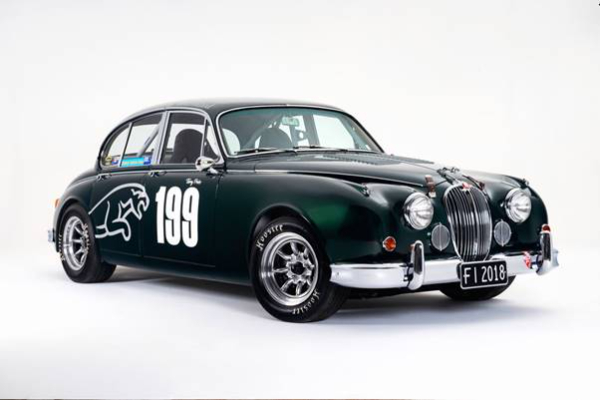 SAVE THE DATE
to be part of this wonderful historic event.
Date and venue is confirmed. This event is celebrating Jaguar & Daimler Marques for 2022 in 2023. Jaguar Clubs are being invited throughout New Zealand to display their vehicles and parade them on the track at the 6th Annual Historic GP. [Postponed Event in 2022]
The 2023 Taupo Historic Grand Prix will commemorate the Jaguar and Daimler marques as the event continues its tradition of celebrating a different car manufacturer each year.
Jaguar has tasted a variety of racing disciplines over its history, each to a degree of success. These include sportscars, Formula 1 and rallying.
Seven Le Mans victories over five decades of sportscar and endurance racing are a testament to the brand's success on the global racing scene.
Here in New Zealand, Jaguar started popping up at race meetings around the country in the late 1940s, mainly in the form of the XK120, and later the Mk 2.
When the Mk2 did work its way onto New Zealand race tracks, it would claim three successive New Zealand Saloon Car Championships in the hands of Ross Jensen (1961) and Ray Archibald ('62 and '63).
"The celebration of a different marque of car each year has proven itself to be the right formula to increase the public interest in the Historic GP and in historic motor racing generally," Historic Muscle & Saloon Car secretary Bruce Dyer said.
"The 10 Jaguar drivers' clubs around the country, some of which also cater for Daimler and Lanchester enthusiasts, are very well organised and connected.
"I'm confident that with a further 12 months to prepare, they will make sure there is a good turn-out of Jaguars and Daimlers at the sixth annual Taupo Historic GP in 2023."
Like 2021, the Historic Grand Prix will be headlined by displays and demonstration runs of some of New Zealand's most iconic Jaguar and Daimler vehicles.
The on-track action will include the Historic Muscle & Saloon Cars, Formula 5000, Formula Junior, Tranzams, Historic Sports Sedans and Formula Ford.
"With some of my fellow committee members, I attended the 2021 event and saw how historic motor racing could truly celebrate a marque of car, especially one like Jaguar with a long history of participation in New Zealand motor racing" - Robin O'Connor from the Auckland Jaguar Drivers' Club.
The 2023 Historic Grand Prix will be run over January 20-22 with qualifying on Friday and racing to be staged across Saturday and Sunday.
Accommodation has been reserved at the Lakeland Resort - Taupo.
A special inclusive price has been negotiated.
This includes - Two nights (Friday & Saturday) plus a Buffet Dinner (Saturday) per Couple.
For 'Single' bookings - please e-mail Steve Heaney: Events.jagclubak@gmail.com
Registrations will be open shortly.
Remember to book early, as this event has sparked some strong interest.