Event details page for section 'events'
Ross Brothers Muscle Car Museum
Facilitator
Steve Heaney /Tony Wright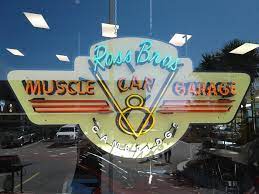 Enjoy a drive through the country side of the Waikato to visit the Ross Brothers Muscle Car Museum.
This is a private collection of classic muscle cars, vintage trucks, and machinery. Entrance fee $5.00 Paid on the day

After the museum visit we will move on to a local Winery for a splendid lunch.
More details to follow shortly.