Event details page for section 'events'
Ellerslie Intermarque Classic Car Show
Venue
Ellerslie Racecourse
Facilitator
TBA - Volunteers please contact us!!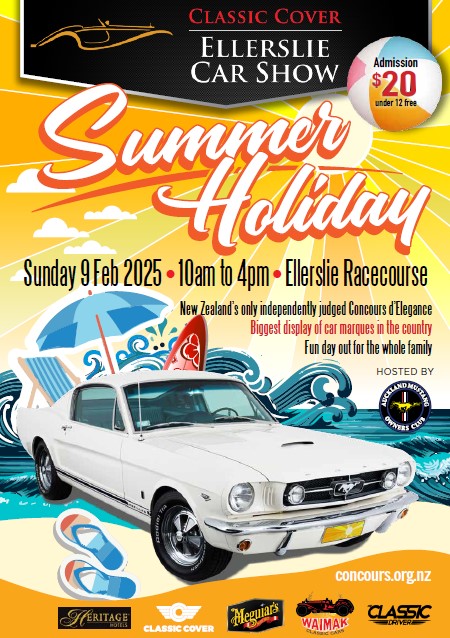 Unfortunately, this event is unable to go ahead under the current Covid Protection Framework (CPF), unless the 'traffic-light' setting is at least 'Orange'. With Auckland currently at Red, the Organisers face ongoing uncertainty and an alternate date can be found. More details later.
We wish to thank you again for the great efforts your Club members put into preparing and displaying their cars at Ellerslie.
Club Announcement - Theme for 2023 will still be the Celebration of 100 years.
More details later but it will be themed with models through the decades.
We encourage you to forward this message to all your members to rally their support for 2023. We hope your Club will help make the 51st Ellerslie Intermarque Classic Car Show and Concourse d'Elegance on Sunday to celebrate the wonderful cars we all love.
To that end we are organising far greater awareness raising and publicity of the 51st event and will be extending the opportunities for greater participation by existing member clubs such as yours and also to a wider range of younger classic, restored and modified car owners as well.