Event details page for section 'events'
Brick Bay Sculpture Trail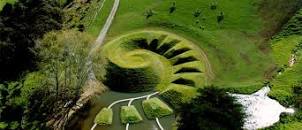 Meeting at 9:00am - BP Connect Service Centre, Northern Motorway, Dairy Flat.
For a 9:30am departure to drive up to the Mahurangi Peninsula.
Visit the Brick Bay Sculpture Trail. Enjoy a pleasant walk around the sculptures and then a 5 min drive to the Salty Dog Pub for lunch.
Brick Bay is our passion; since 1986 our blood, sweat and tears have flowed into the soil of this land, our laughter and stories resonate in the salty sea breezes. This land nurtures and inspires us. Our vision for the future: environmental stewardship, imagining beauty, achieving inter-generational growth. Situated on the coast in the Matakana Wine Region just one hours drive from Auckland Central, our 200 acres hosts a boutique vineyard, an extensive outdoor sculpture trail the idyllic landscape of farmed pasture, waterlily fringed lakes and native bush. Brick Bay is an elevating experience, inspiring connection and creativity. We look after people, sharing good times with warmth and generosity.
Experience a dynamic 60 minute outdoor art experience featuring the best of contemporary New Zealand art set in a sublime native landscape.
Please Register for this event as places are limited. REGISTRATION button is below.
Prices
Cafe Lunch - Double
Optional Extras
Cafe Lunch - No. Additional Guests (optional)